Australian Environment Ministers Take Action on Batteries and Paint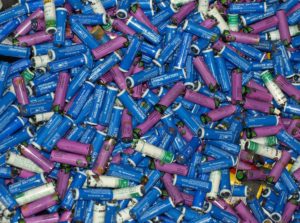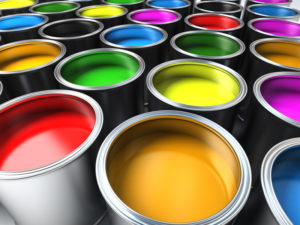 Environment Ministers from Australia have agreed on the need to include end-of-life handheld batteries and waste paint in the Standing Council on Environment and Water's (SCEW) work plan. In the communique announcing the decision, SCEW stated,
"More than 264 million handheld batteries reach the end of their useful life each year and the equivalent of 18,000 tonnes of paint require disposal each year. There could be significant environmental and community benefits to be gained from working with industry to find better management solutions for these products. Ministers asked officials to develop a work program and examine funding arrangements to progress these issues."
The Global Product Stewardship Council and GlobalPSC members have been actively facilitating the development of product stewardship for both batteries and paint to help transition from government-funded takeback schemes to industry-led producer responsibility. In addition to running pilot projects, Government members Sustainability Victoria (SV) have been engaging industry players to develop practical approaches to product stewardship for the products.
Australian Battery Recycling Initiative (ABRI) Chief Executive Dr Helen Lewis supported the SCEW decision, telling the GlobalPSC,
"This decision represents a significant milestone in ABRI's campaign to promote the development of sustainable recovery programs for used batteries. We look forward to working with environment ministers and other stakeholders to explore options to increase recycling of handheld batteries. We need to ensure that everyone involved in the production or consumption of batteries – from the manufacturer or importer through to the consumer – plays their part in ensuring that batteries are used and recovered in a sustainable way."
In conjunction with SV and ABRI, the GlobalPSC facilitated initial stakeholder discussions, with an aim to developing a strategic plan to address domestic battery stewardship over the next three years. GlobalPSC Foundation members MS2 have also been incorporating GlobalPSC program expertise and data in developing the public policy and business case on handheld battery product stewardship for SV.
GlobalPSC member the Australian Paint Manufacturers' Federation (APMF) is collaborating with SV on an industry-led pilot program to collect trade waste data and to examine the most efficient and environmentally sound ways to collect and treat waste paint. The GlobalPSC is incorporating trial results in helping SV develop the public policy and business case for paint stewardship.
Richard Phillips, Executive Director of the APMF, also supported the decision by Environment Ministers and discussed plans for further research,
"The APMF supports the SCEW decision to include waste architectural and decorative paints in its work plan. A key element of our current Strategic Plan involves working with Governments on a future product stewardship scheme for waste architectural and decorative paint. When looking to the future, the APMF Council believes that a voluntary industry program has the potential to provide a cost effective and efficient product stewardship scheme for our sector. The current PaintCare trial program in Victoria also acknowledges that any future product stewardship program should also consider the issue of waste paint generated from the trade sector. Currently, there is no collection service in any state or territory for trade waste paint. The APMF also believes that further research is now warranted. Hence, we are funding a joint research project with Sustainability Victoria for Swinburne University of Technology to generate new research into better and more environmental friendly ways to address waste paint."
John Polhill, Product Stewardship Specialist – Waste Strategy with SV, reinforced the importance of collaboration,
"The Victorian Government is committed to working with industry to effectively manage problematic products in accordance with Victorian and national waste policy. The work with ABRI and APMF demonstrates the success of industry-government partnerships thusfar."
The GlobalPSC and several members have been appointed by the Australian Government to a Product Stewardship Advisory Group that provides independent advice to the government on products that could be considered for attention under the Product Stewardship Act. The SCEW work plan operates in conjunction with the Product Stewardship Advisory Group to explore opportunities for management of priority products.
Share