FluroCycle Gains Voluntary Product Stewardship Accreditation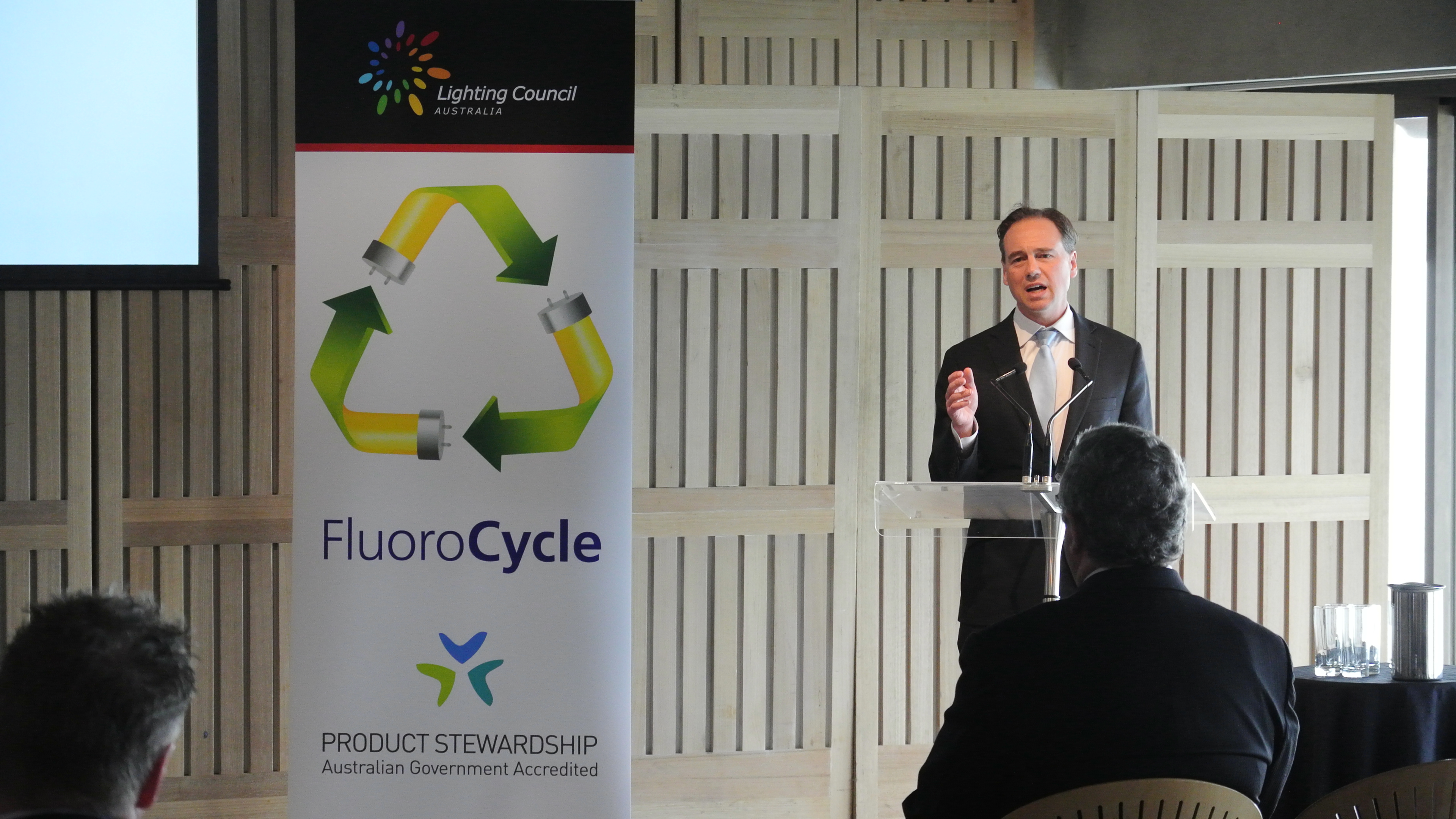 Sydney, Australia – Federal Minister for the Environment, the Hon. Greg Hunt MP, announced today that FluoroCycle has been formally accredited by the Federal Government as Australia's second voluntary product stewardship scheme under the Product Stewardship Act 2011.
Under FluoroCycle, organisations from the commercial and public lighting sectors (producers of 90 percent of waste lamps) commit to recycling their own mercury-containing lamps. FluoroCycle has 230 signatories including commercial users, building and facilities managers, government departments, recyclers and others involved in the recycling and re-use process.
"Fluorocycle is a good example of shared responsibility in action: the big users of lamps undertake the safe recycling of the products they use and the lighting manufacturers and importers work together through Lighting Council Australia to operate the scheme," said Minister Hunt.
Share