GlobalPSC News – July 2015
Please note that with a recent office move, our new landline is +61 2 9449 9909.
Our new fax number is +61 2 9449 9901. Other details remain unchanged.
South Africa Requires Industry Waste Management Plans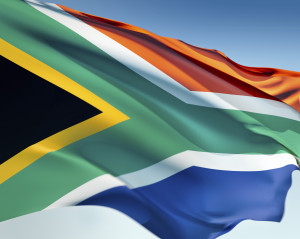 South Africa has issued requirements for the paper and packaging industry, electrical and electronic equipment industry and lighting industry to prepare and submit industry waste management plans for approval by the Minister of Environmental Affairs under the National Environmental Management Act 2008.
Details on requirements, consultation process, timeframes and penalties for non-compliance are available to GlobalPSC members in the Knowledge Base under the Frameworks & Harmonization tab.
São Paulo Brazil Introduces Reverse Logistics Requirements for Products and Packaging 
São Paulo Brazil's Department of the Environment has introduced obligations on manufacturers, importers, distributors and traders for reverse logistics systems for a range of products and packaging (with some specified exemptions). Specified products include:
used lubricating oil
edible oil
automotive oil filters
automotive batteries
portable batteries and batteries
electronic products and components
fluorescent, sodium vapor, mercury and mixed lights
scrap tires
expired or unused medicines
The GlobalPSC is in the process of seeking clarification of several key provisions and will advise accordingly.
GlobalPSC Members Feature Prominently at AWRE

In a few weeks, Australasia's leading waste and recycling expo will feature a variety of GlobalPSC members from plenary talks to debate on e-waste futures.
Stan Krpan, CEO of Sustainability Victoria, will deliver the opening address and provide an environment portfolio CEO's update. John Gertsakis, Chief Sustainability Officer for Infoactiv, will chair a debate on the future of e-waste that also features long-term GlobalPSC members Steve Morriss of Close the Loop and Carmel Dollison of ANZRP/TechCollect. Rose Read of AMTA/MobileMuster will chair and present at a session on going e-waste free in the workplace that also features Joel Newland of Infoactiv.
GlobalPSC members are eligible for a 10% discount on registration for the seminars. Contact us directly for the code to access the discount. Expo attendance itself is free but registration is still required.
Program details are available here.
GlobalPSC Members and Member Profiles
GlobalPSC members are listed here.
Member profiles and program updates are available here.
Events Update
The Global Product Stewardship Council is presenting at the following event:
At the event, we will be promoting the involvement of GlobalPSC members and our activities.
Share