10 Years of Mobile Phone Recycling Insights
The Australian Mobile Telecommunications Association (AMTA) has released a report into how Australians' attitudes to mobile phone use and recycling have changed over the past ten years showing that the gap between the number of mobiles used and consumer willingness to reuse and recycle is still excessive.
Despite record awareness of mobile phone recycling, Australians are still reluctant to part with old phones – some of which don't even work.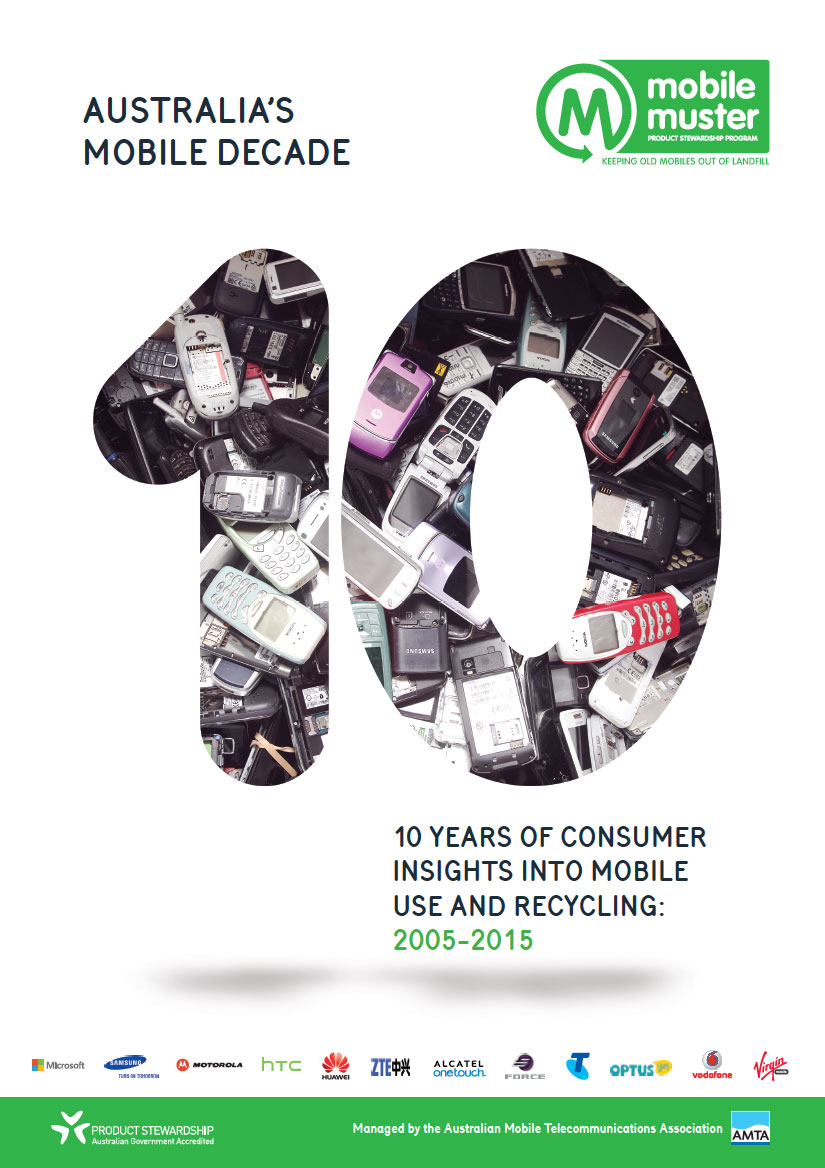 "Australians are getting better at recycling, very few phones now go to landfill (down from 9% to 2%) and more and more phones are being recycled and resold.  However, like many countries across the globe the number of phones laying idle in homes has soared, up from 12 million to over 22.5 million in the past decade.  Almost one for every Australian.
"This represents a lost opportunity for reuse and recycling that enables materials to be put back into the supply chain, closing the loop, slowing the depletion of finite non-renewable resources and creating a circular economy," comments Rose Read, Recycling Manager, MobileMuster (pictured below talking participants through the report's findings).
"The research suggests that people still consider keeping their phone a better option than recycling even if it doesn't work, will never be used and they know that it can be recycled. For many people keeping a phone is about having a backup and for more and more people it's also about data security concerns.  But in reality how many backups do you need?"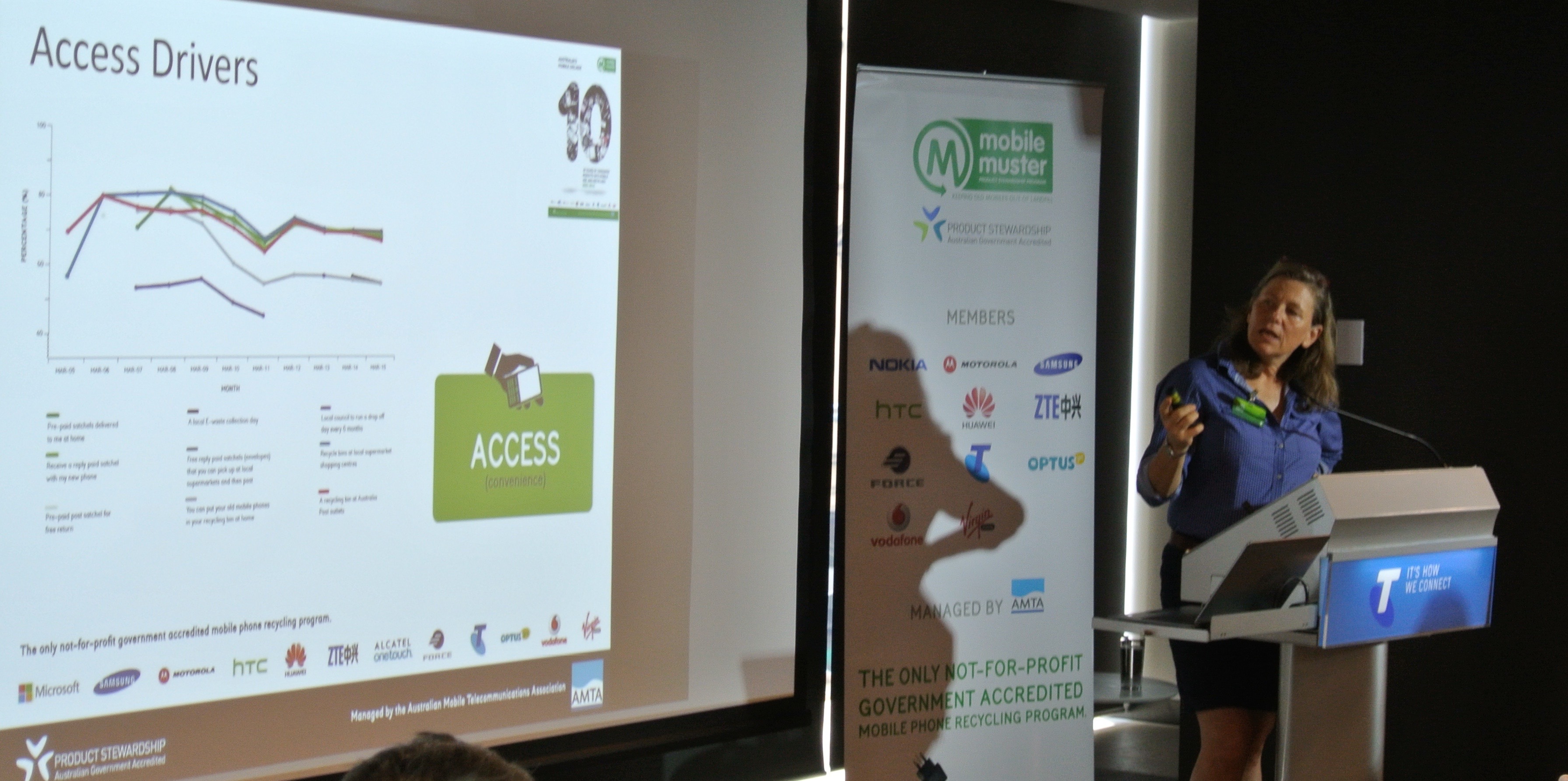 Following the report's launch and discussion of its findings, a panel discussed product stewardship for mobile phones and other electronics, including opportunities and barriers for reuse and recycling.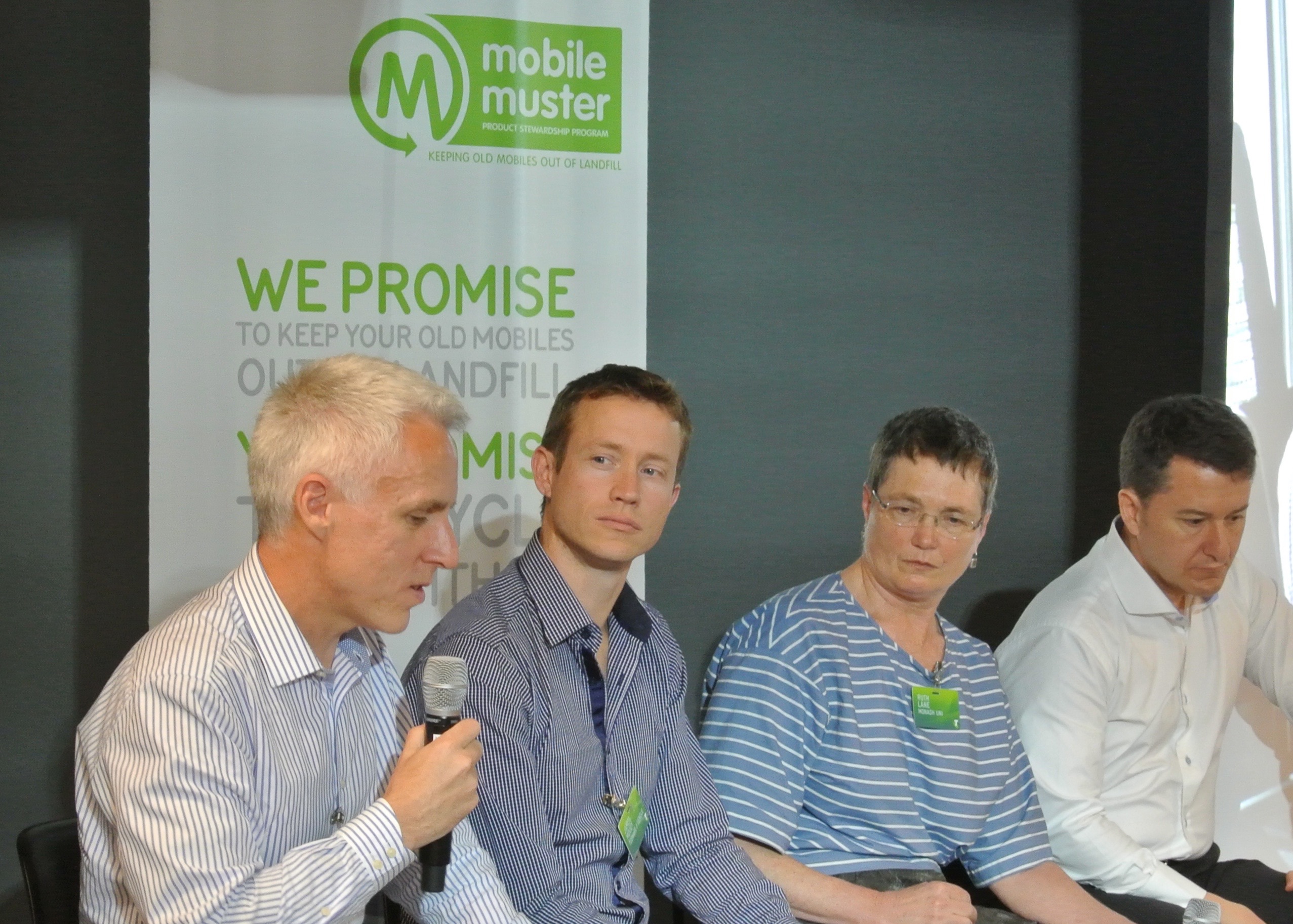 [Panel participants L-R: Peter Brisbane, Director, Stewardship and Waste, Department of Environment; James Chin Moody, Founder and CEO, Sendle; Dr Ruth Lane, School of Social Sciences, Monash University; Matthew Lobb, AMTA Chairman & General Manager, Industry Strategy and Public Policy, Vodafone Hutchison Australia. Not pictured: John Fieschi, Head of Buy Back and Financial Services, Brightstar]
Additional insights, MobileMuster Annual Reports and other publications are available here.
Share